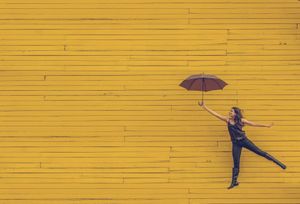 News
"Running the true gamut from modal impressionism to tightly constructed, emotive ballads, Giat, saxophonist Yuval Drabkin, contrabassist David Michaeli, and drummer Nitzan Birnbaum color their pop laced, picturesque excursions with Middle Eastern flavor, lending both mystery and definition to their collective sound" - Mike Jurkovic
"Crossing the Red Sea is a beautiful album which reveals Giat's prodigious talent as a pianist and composer" - Eugenio Mirti
"A promising new talent in the contemporary jazz scene" - Gundula Madeleine Tegtmeyer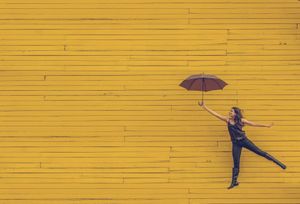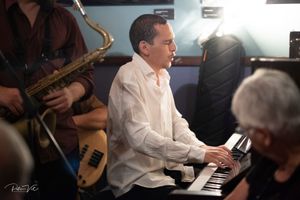 Biography
Eden Giat (1999) is an Israeli pianist, composer, improviser active mainly in the Israeli jazz scene. 
In the last several years Eden's reputation has been growing after playing with some of the finest Israeli artists as Avishai Cohen (Bass), Shlomo Bar, Omer Avital, "Yemen Blues" (Ravid Kahlani), and more. Likewise, he plays his original compositions with his group, which introduces a new generation of Israeli jazz. Eden released his debut album "Crossing the Red Sea" on April 2021. 
Eden was born in January 1999 in Tel Aviv to a musical family. Inspired by his father Doron Giat who is a drummer, he started playing and improvising with drums and percussion instruments from the age of two. At the age of five, he asked to study the piano and began taking classical piano lessons. 
Most of his classical piano studies (for seven years) were done with Mr. Maxim Steinberg, a teacher that awakened his passion and drive to practice and understand composers' works deeply. As a child, Eden also studied jazz piano and harmony with pianist Tamir Miller.  
From a young age, Eden gained a lot of experience in the classical field, playing as a soloist with orchestras as the Budapest Orchestra, the Israel Chamber Orchestra, and the Ashdod Symphony Orchestra. With conductors as Sergei Babayan, Uri Segal, etc. He also won the first prize in three classical piano competitions and received scholarships in 2012-2020 from The America-Israel Cultural Fund for jazz and classical piano. 
In 2013, in his search for self-expression and freedom, Eden decided to stop the intensive classical routine and wanted to get into improvised music and composition. Therefore, Eden entered the acclaimed Thelma Yellin High School of the Arts's jazz department and started taking lessons with Omri Mor, who was a big influence and drove him to delve into jazz tradition, groove, and improvisation.  
During his High School period, Eden went with Thelma Yellin Big Band to perform in the international Jen Festival in Kentucky and also performed with Thelma Yellin combo ensemble at Washington D.C with his original arrangements. Additionally, in 2016 Eden joined Ravid Kahlani's renowned "Yemen Blues" band and toured with them in Israel and abroad.      
From 2017-2020 Eden served in the army as an "Excellent Musician" (a status designed to allow continuing the musical activity) and returned to study classical piano, with Professor Benjamin Oren, which he considers as a great inspiration that is beyond genre and beyond music – "it was an intensive work of controlling the colors of the piano, listening accurately, being emotionally connected to every note, and avoiding any automatic playing". At the same period, Eden joined the 20-year veteran "Hagiga Sextet" group led by Alon Farber and toured with them in notable jazz festivals around the world. Besides, he was featured in performances and recordings with the well-known bassist Omer Avital.
In 2019 Eden formed his quartet group. The band's music, written by the pianist himself, brings together jazz, tribal rhythms, and middle eastern colors into a set of music full of soul, lyricalness & fire. The band's debut album was released in April 2021. In 2020, Eden collaborated with the legendary Avishai Cohen (Bass) and played with him in the Blue Note Club Livestream series as well as in the Jazz In Marciac virtual festival. 
In 2022, Eden started to work with Shlomo Bar, a pioneer of ethnic music in Israel.